Welcome to the first "Crafty Ribbons Challenge"...Here is a little bit of info first before we get to the 1st challenge....Each fortnight one of our design team members will host a challenge for you to enter, Each one will start at 8.30pm on a Thursday fortnightly/bi-weekly and will finish at 6:00pm GMT on the Wednesday prior to the new challenge you may use any image that you like, and of course we would love to see ribbon on your project and if it's from Crafty Ribbons that would be lovely,but it's

not a rule

....
The design team
member who is hosting
will pick their top three each month the chosen three will receive a badge for their blog...The winner will be picked by Random Org and will win a prize.....
You may combine your entry with other challenges and you may enter as many times as you like, but please only post new creations please don't link back to old posts. Please post your entry on your blog with a link to our challenge before 6:00pm GMT on the Wednesday prior to the new challenge,please use inlinkz to link to your project NOT YOUR BLOG it will help the design team to find your entry quicker.If Inlinkz goes walkabout please leave a comment and we will come and visit..
If you don't have a blog then please e-mail us a picture at the following e-mail address and we'll add it to the blog ......... craftyribbonschallenge@gmail.com
You may make a card, calendar, box, bag
in fact
any project as long as it
follows
the challenge theme.....
We will announce the winner and top three with the start of the new challenge.
The design team look forward to seeing what you all create, but most of all we want you to have fun.
One more thing before he details for the Challenge,the winner of the followers candy who has won 3 Bev's bags of Ribbon is..........
Please e-mail with your address within the next 5days to craftyribbonschallenge@gmail.com and we'll get your ribbons off to you......
Now finally the challenge.....
This month's challenge is hosted by me (Mandy) and it is the following theme.......
"Festive Cheer in September"

....
Our prize for this challenge will be.......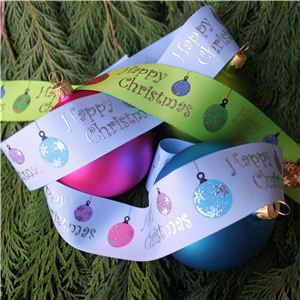 A selection of
gorgeous Christmas bauble ribbons.....
And here for your inspiration are the DT cards.......
[waiting patiently in Nederland for ribbon]
BONNIE
LESLIE-RAHYE
[waiting patiently in Texas for ribbon]
GEORGINIA
DAWN
TRISH
Also if you popover to the Crafty Ribbons Blog here you can enter the Friday Freebie,
every Friday Ali and Tony offer ribbon,all you have to do is leave a comment on the Friday freebie post easy so why not check it out as well....
We hope you'll join in with us and we look forward to visiting and seeing what you have all made...
Mandy and the DT xx