Hi there...wow the weeks are going by quickly it will soon be March and spring will be on the way..well i hope so.
Ok its time for a new challenge again and this week we have
which i know is very popular .....Its the turn of the Ribbons team this week to share with you their fabulous creations . First i will share with you our winner from last weeks challenge and that lucky person is
CONGRATULATIONS
please e-mail us at
craftyribbonschallenge@gmail.com to arrange for your prize
and winners badge
Here is Elaines TOP 3 selection
M Miranda
Mummylade
vilinke
These are FAB you can claim your TOP 3 Badge by e-mailing
us at
craftyribbonschallenge@gmail.com
Cupcake ribbons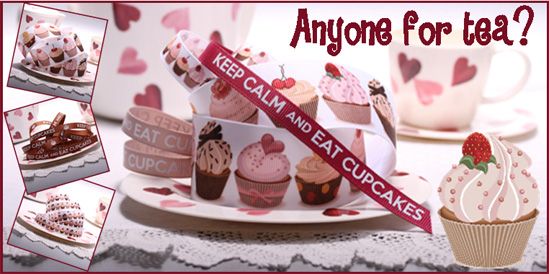 which are gorgeous!!!
so here is the fab DT creations for your inspiration
Using
Christmas owl ribbon - flowers/snowy
,
red satin ribbon (22 mm)
, You are my sunshine ribbon (back) and wired satin ribbon with Christmas trees (back) - available in
ribbon packs
using fibre ribbon and triangle buttons covered in gold leaf.
Gretha
using Lace & Fresh Stripe - beige
WOW these are Fabulous, now its your turn to WOW us and have fun
Please link up your entries below
rules are in the side bar
thanks for playing
x CR team x