Hi there our lovely followers Carol here with this weeks challenge and of course our wonderful winner and top 3 from last weeks challenge. Thanks again to everyone who played along.
Firstly our challenge this week is ANYTHING GOES WITH RIBBON
and the prize this week is a selection of the Bias Binding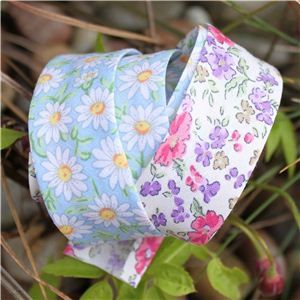 colours may differ slightly to image
We have some fabulous creations from the Button team this week, hope they give you some inspiration.
Bonnie
Dawn
Kelly
ooh these are fabulous ......
CONGRATLATIONS
Please contact me carol
at craftyribbonschallenge@gmail.com
to arrange for your voucher and winners badge
now onto the TOP 3 chosen by Karen


#101
Lorraine
#109 the craft bucket
oh wow fab work ladies
congratulations
you can claim your TOP 3 BADGE by e-mail
craftyribbonschallenge@gmail.com
Now its over to you to add you lovely creation for our Anything goes with ribbon challenge, you will find MR. Linky just below.
Have fun
x CR Team x