Good Morning Crafters around the world.....
Its new challenge day here at Crafty Ribbons and our theme this week is
now we know this is not an easy one !!!lol
but I'm sure you will be able to find a bicycle image somewhere in your stash
Before we share our fab DT creations lets see who our winner is from the last challenge ...
and the lucky winner is
CONGRATULATIONS
Carol
please contact us by e-mail
craftyribbonschallenge@gmail.com
The TOP 3 this time around are
These are all well deserved top 3 creations
if you would like your top 3 badge please e-mail
craftyribbonschallenge@gmail.com
Now the prize for this next challenge is these gorgeous ribbons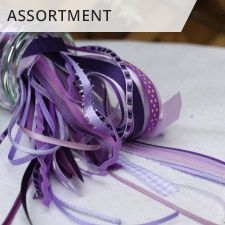 now here are our Bicycle creations from the fab DT.......


(your turn for top 3 from this challenge)
using
Mice Christmas Ribbon - Merry Little
(
EXCLUSIVE to us)
Carol
using French cotton Lace and Fresh stripe ribbon
Kate t
using ribbons from
ribbon pack copper
and
bikes creme from the vintage butterfly range
Laura
using
Swiss Dots
,
satin
,
grosgrain
and
saddlestitch
.
see nothat hard to add a bicycle...lol
over to you then..have fun and a lovely weekend
x Carol and the Crafty Ribbon team x