Good morning ribbon lovers,
welcome back to another week and a new challenge
First let's see who our winner was from last weeks challenge...
Random.org has done its magic and chosen...
CONGRATULATIONS
Please contact Ali for your prize and winners badge at
craftyribbonschallenge@gmail.com
Our TOP 3 has been chosen by me Carol this week
They are...
CONGRATULATIONS
These look fantastic
To claim your badge please e-mail
craftyribbonschallenge@gmail.com
Now onto our new challenge. The prize this week is
a selection of the beautiful Halloween ribbons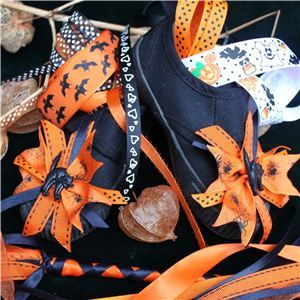 and our challenge theme is
The design team have made some gorgeous inspiration for you... let's take a look
Christelle
using
Kate
using
country check
La Vikinga
Elaine
didn't they do well?
Now its your turn...
Mr Linky is just below and don't forget your ribbon
Thanks for stopping by
Have a lovely day
CRAFTY RIBBON TEAM
XX